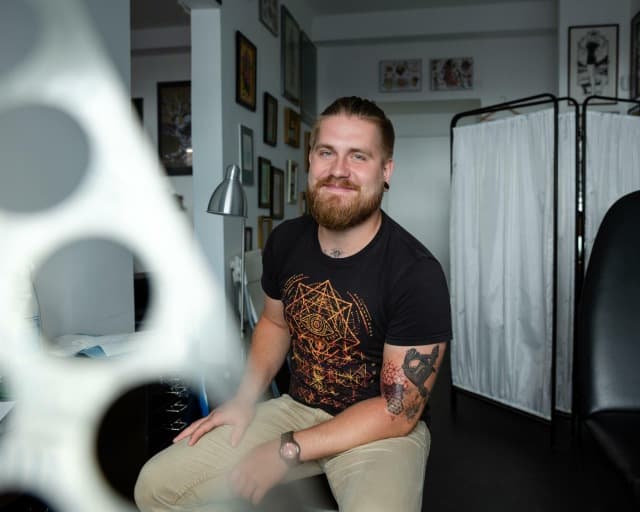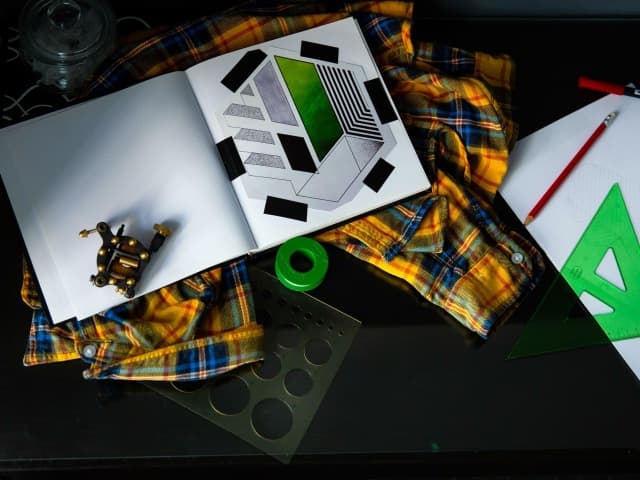 Geometry - dotwork - linework
Less is more.
Nábřeží: +420 736 689 472
I need a sort of order in my job. Although it's a geometric abstraction, it always has certain rules, whether symmetry, exponential growths, color determination, or just the number and spacing of the structures themselves. I'm not trying to make the composition look something specific, it's not important to me, it's just enough for the overall picture to give a sense of balance.
I would prefer to use Magnum 15 and black, gray, red and Bahama blue only.