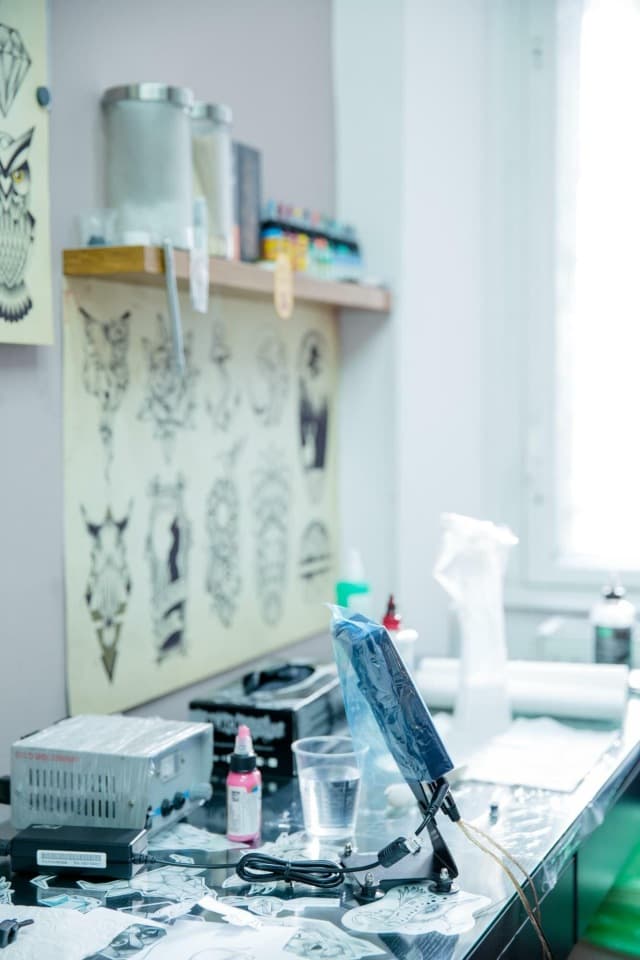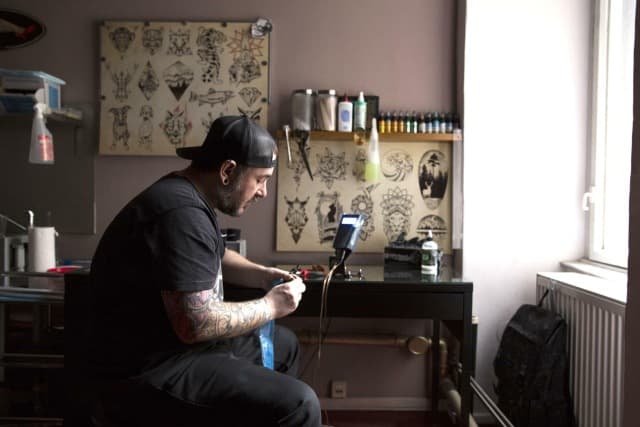 GRAPHIC - DOTWORK
5
participations
in Kérky pre život
I'm a perfectionist.
Klimentská: +420 603 466 466
Kóca worked as a graphic designer for 8 years. Initially, he was in charge of our tattoo supplies shop in Tribo. But he did not waste his time and watched tattooers at work long enough to start a professional tattooing career around 2014. He specializes on graphic and geometric tattoos combined with dotwork and colour details. You can still recognize his graphic style and a great sense of precision in his work. From time to time, he launches a limited edition of clothing under the brand Sinnerz Clothing. He collects film and comics-themed statuettes and figures. Sometimes he paints a picture just for fun; he likes to combine sprays and acrylics, and occasionally designs a logo. He plays billiards, enjoys snorkelling, movies and diy screamo of mostly defunct bands. Kóca is a regular participant of the charity event Kérky pre život.