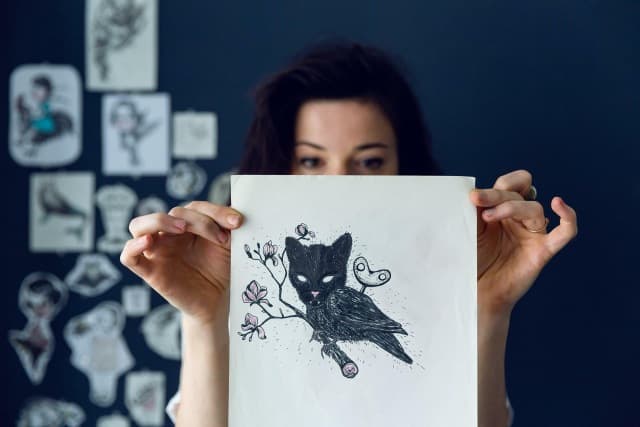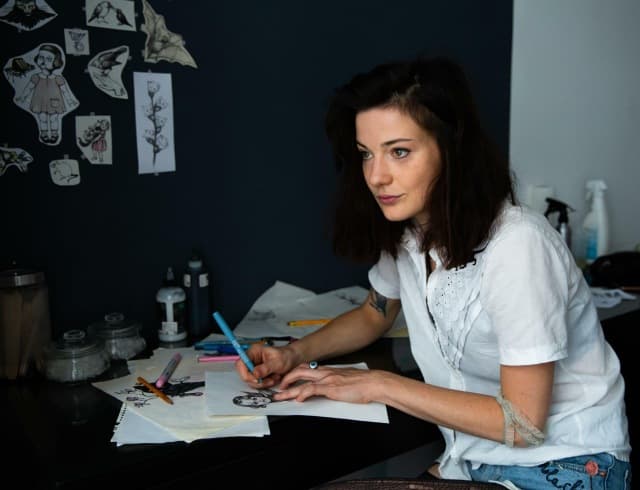 Soft line with bizarre content.
Nábřeží: +420 736 689 472
I studied Fine Arts and then worked for several years as a restorer. So I like not only antique gadgets, but also traditional art techniques such as hand-made graphics and especially a dry needle. That's why I love tattooing as well.
In my drawing it's such a tender bizarre. I enjoy drawing scary fairy tales. I use colors that supports it all, so it's mostly old pink and of course not to miss the beloved black. Also pastel colors, with fine lines and a scraping hatch. My favorite motifs are mainly dolls, black cats, birds, poultry, apotheke, herbarium, tete, 20th and 30s ... and all connected together.