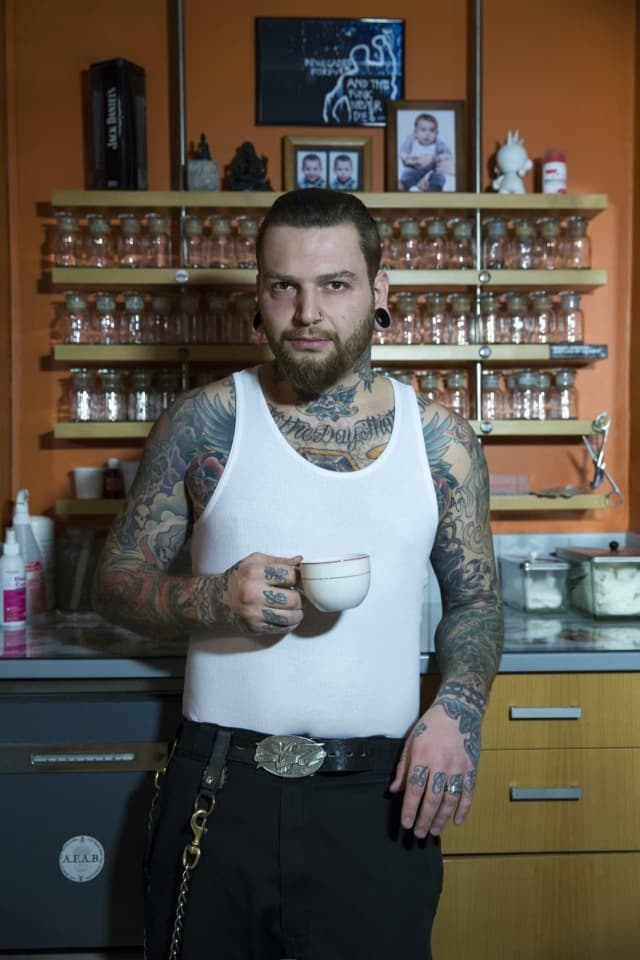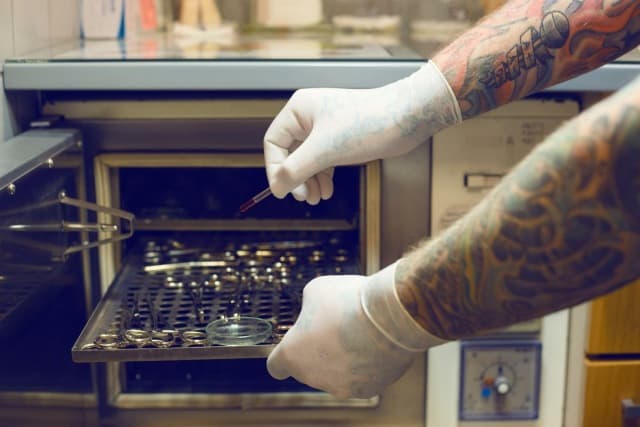 My only priority is a well-done piercing in the right place.
Klimentská M: +420 603 466 466
Punky has been a member of our team since 2000 when we opened Tribo studio in Klimentská street. As he likes to say, he's been into piercing since the 7th grade, when, inspired by punkers from the comics Rebolling Street 7, he pierced his septum with a sewing needle to show his friends what he's worth. For another few years he pierced himself and his friends, until he met the co-owner of Tribo, Jarda Králíček, who initiated him into professional bodypiercing. Then he realized how important is responsibility and a rational approach, which he never compromised, becoming a piercer who truly understands his job. Punky is known not only for his serious attitude and focused expression, but mainly for his precision and speed. Thanks to that, thousands of satisfied customers from all over the world have their piercing in place for years. His favourite leisure activities include raising his son, but he also likes to spend his free time in more usual ways.