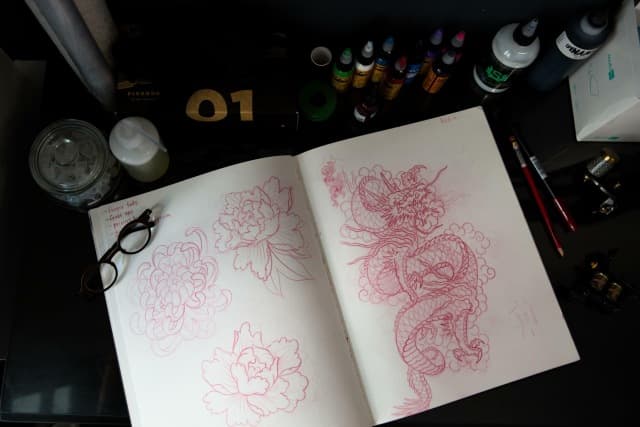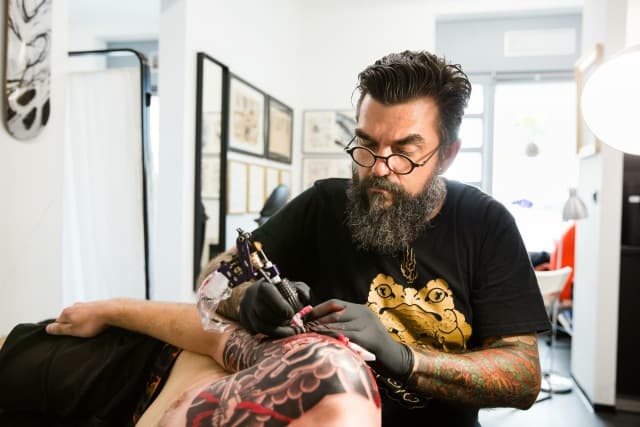 For me there is nothing more amazing than a fully completed Japanese bodysuit.
Nábřeží: +420 736 689 472
I started tattooing in 1994 in Austin Texas. My mentors were Bikers and Carnies and I learned that as a Tattooer you have to be able to tattoo any style that comes in the door. I worked in many styles over the years, but eventually settled on traditional Japanese. I love the relationship that develops with the customer over these long projects. Japanese irezumi is a forever tattoo. It will look beautiful even after you have worn it for 50 years. The other powerful aspect of irezumi is that is really becomes part of your body. It is drawn directly to the skin with a brush, and the tattoo follows the countours of the body.