Tattoo and piercing since 1996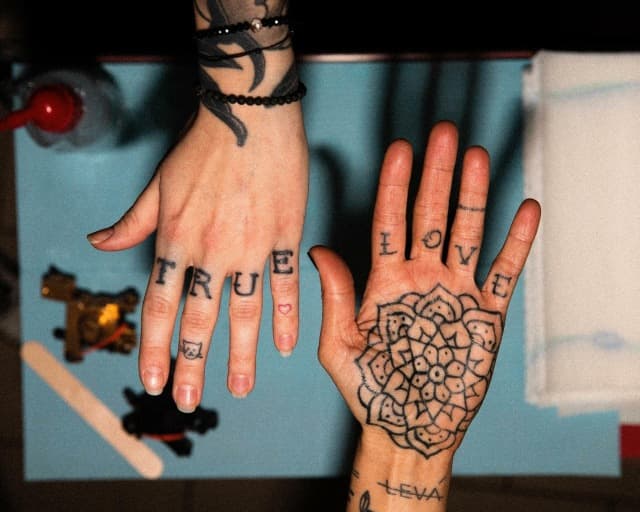 Tattoo
There are 17 tattooers working in Tribo, each with his or her own specific style. We emphasize quality and originality, but another important thing is that the tattoo still looks good 20 years later. Take a look at the portfolios of the tattooers and book a personal meeting with the tattooer whose style appeals to you most.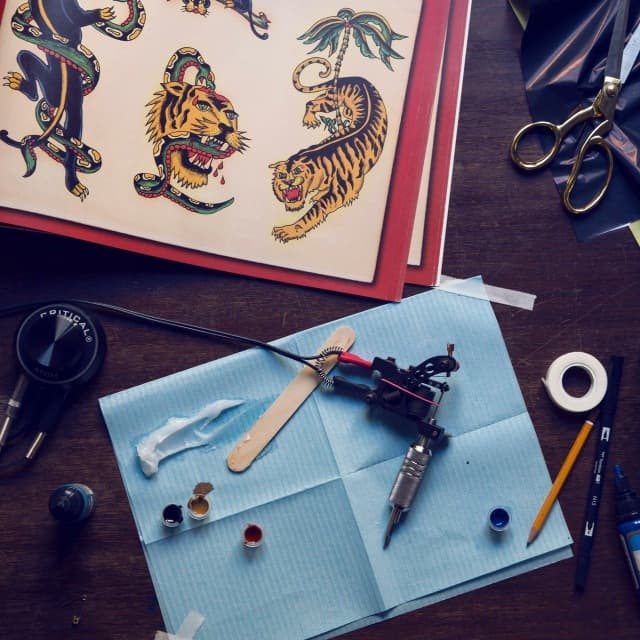 Piercing
We have been doing bodypiercing for more than twenty years; our piercers are experienced professionals with years of practice. You'll also find the widest choice of jewellery in the country – we've been the supplier of the legendary manufacturer Wildcat for 15 years.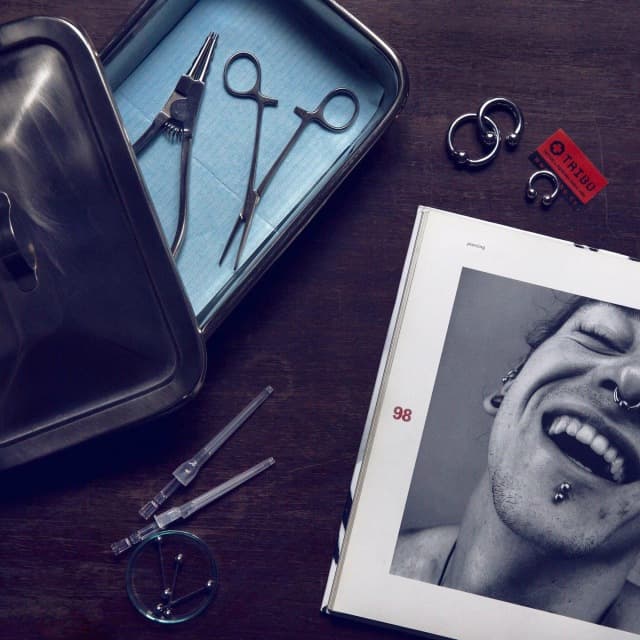 "It's important how the tattoo will look twenty years later."
"Many thanks to this beautiful creature for making my body more interesting to read, alowing us nest and snooze and re-live last night this morning. Laura you're a star, and see you in July."

"Jsem moc ráda, že jsem si vymyslela motiv, který pro mě má určitý smysl, a také že jsem našla tatéra, který ho dokázal dokonale vytetovat. V Tribu jsem byla u Filipa a s jeho spoluprácí jsem byla od začátku spokojená až nadšená. Sedli jsme si hned na první schůzce. Hned věděl, co přesně chci. Ze studia jsem odcházela s první kérkou, která je naprosto dokonalá. Až budu uvažovat o další kérce, už teď vím, kam pro ni půjdu. Děkuji moc celému Tribu, jste boží! "

"Super fast, super friendly! Felt very safe and I'm satisfied. Will come back! Really professional and clean. Great sense of design and they will suggest better looking alternatives!"

"Many thanks to Dot by Dot for this marvelous artwork!"

"Po konzultaci mi vytvořil krásné, jemné tetování, které ke mně jde, jako bych ho měla od narození."
STRICTLY HYGIENIC WORKSPACE
INSTRUCTIONS ABOUT APPROPRIATE AFTERCARE
ALL TOOLS ARE STERILE OR DISPOSABLE
WE'RE ALWAYS SOBER AND FRIENDLY
Nábřeží
5 Janáčkovo nábřeží St, Prague 5
OPENING HOURS
Shop, tattoo and piercing
Mon–Fri: 10am–7pm
Sat: 10am–5pm
Wholesale shop
Mon – Fri: 10am–6pm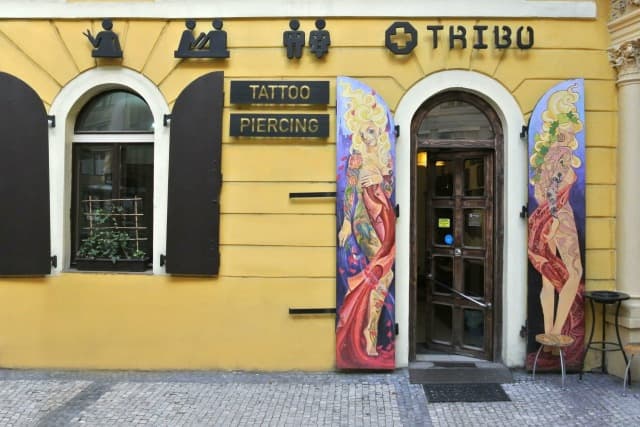 Klimentská
2 Klimentská St, Prague 1
OPENING HOURS
Tattoo and piercing
Mon–Fri: 11am - 7pm