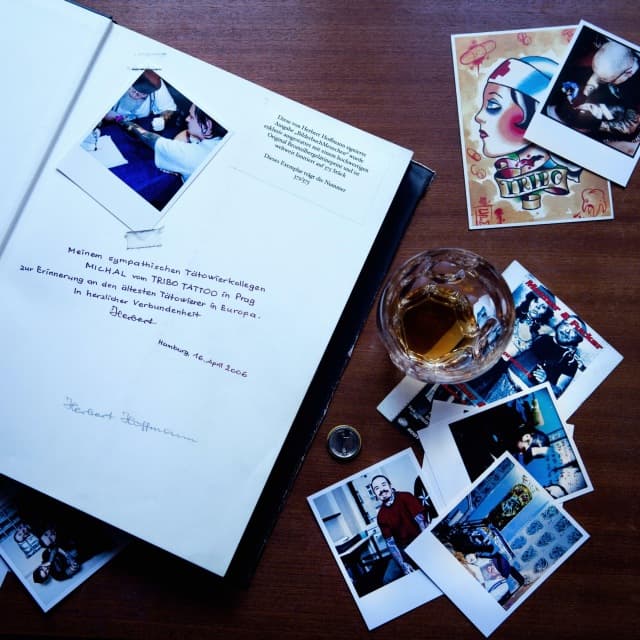 Tribu means tribe in Spanish
Tribo means us.
A few words about us
In 1995 I founded Tribo and in 1996 opened the first branch of the studio in Slovenská Street in the premises of the hair saloon Joshua, which has since become a cult. I was soon joined by Jarda Králíček, who was a piecer in those day and replaced my original associate, and we've worked in tandem ever since. Twenty years went by quickly, a lot has changed, but we're still here, and our two studios - one on the corner of Klimentská and Revoluční in Prague 1 and the other at 5 Janáčkovo Nábřeží - are also alive and kicking.
Over those 20 years we've witnessed and participated in the social transformation in tattooing, trained and influenced an entire generation of tattoo artists and opened the door to others. We've been regular participants in tattoo conventions around the world (Berlin, Frankfurt, Rome, Stockholm, Paris, Nantes, Hamburg, Helsinki) where we found plenty of inspiration, gained experience and established valuable contacts thanks to which many excellent, world-class progressive artists guested as tattooers in Tribo, which consequently influenced and accelerated development of the Czech scene.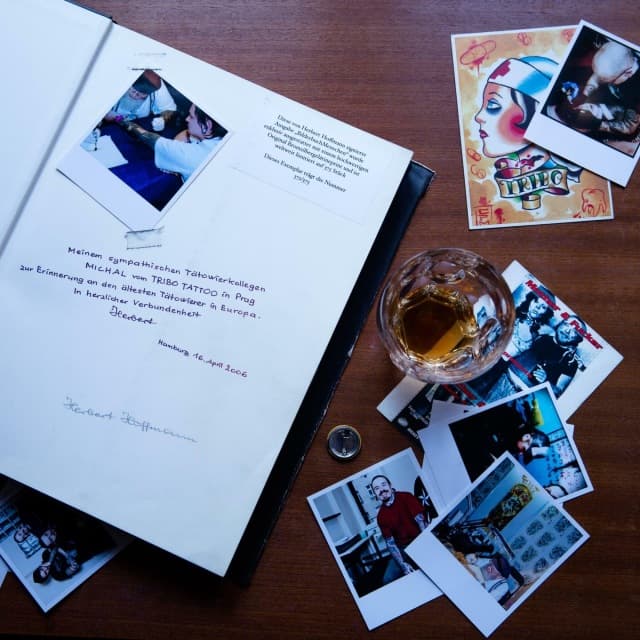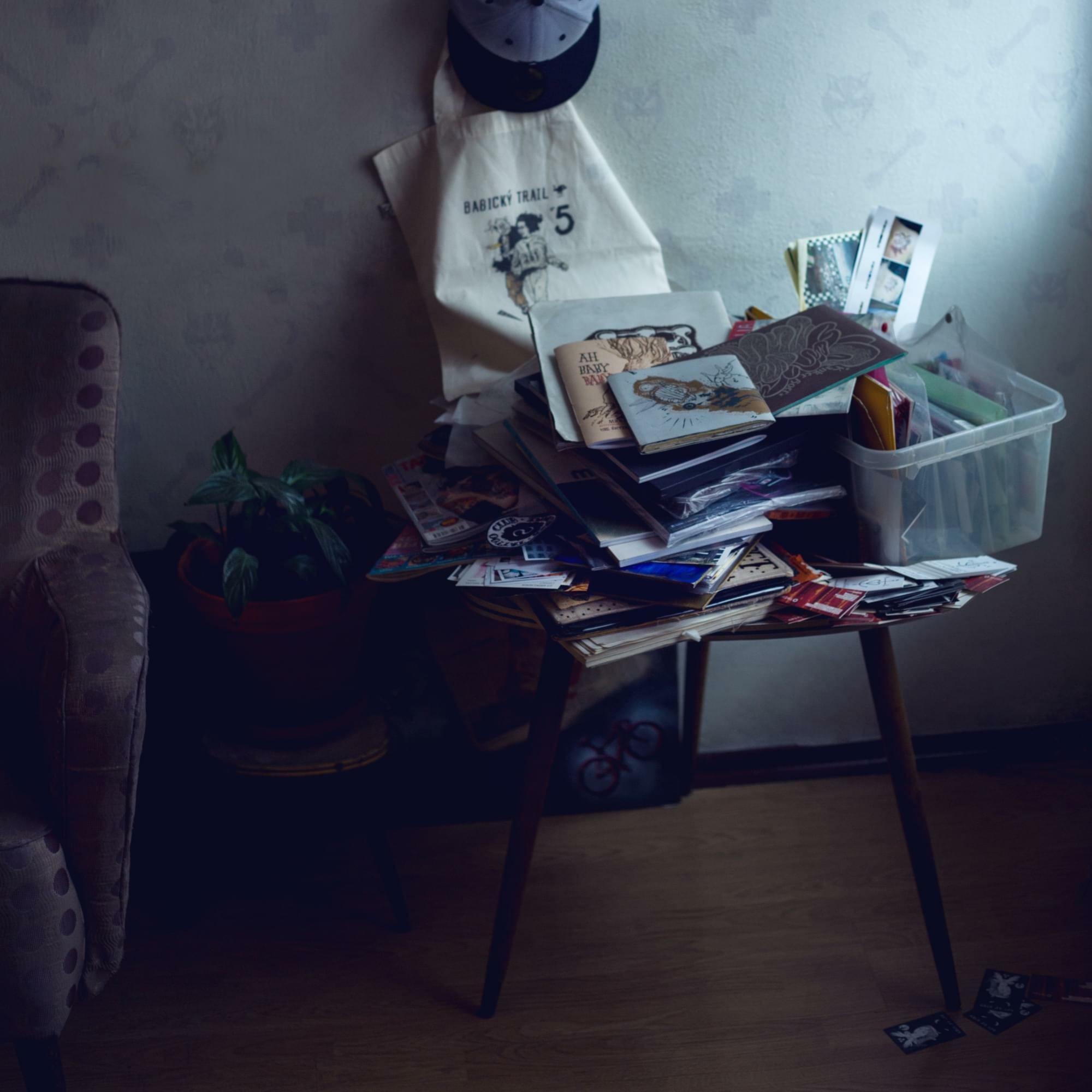 We were one of the first studios to give opportunities to women in a traditionally male-dominated trade, and currently we have 5 women tattooing in our studio! We've received more than 40 awards from international tattoo conventions. This year, the 19th year of Prague Tattoo Convention will take place, and Tribo did not miss a single year. In our gallery in Lidická Street, we've organized a number of exhibitions over the years, in which tattoo met with other artistic genres such as photography, screen print, drawing, painting, stencil art, vinyl toys, sculpture, installation and performances.
We were the first to start selling tattoo machines, colours, needles and all accessories. We are also the exclusive distributor of the oldest body-piercing jewellery manufacturer, Wildcat. The wholesale store and studio are managed by Kanár, who used to work as a receptionist and piercer in the past. Piercing has always been an important part of Tribo; for example, our piercer Zdeněk has done more than 21,000 piercings.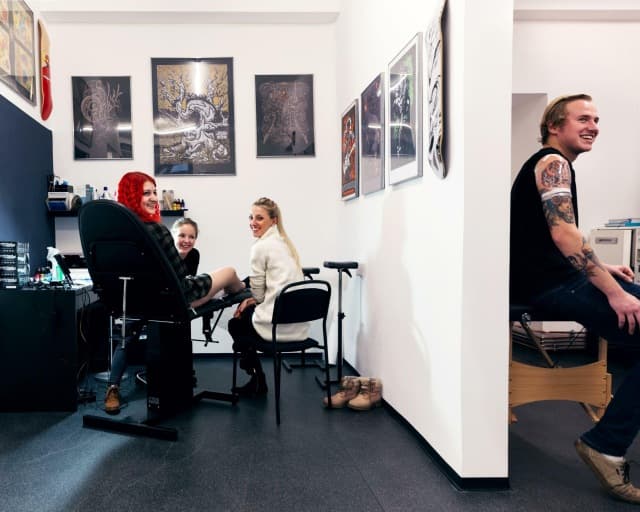 Our team
Currently, a group of brilliant and talented artists work in our studio, and we're very grateful to have them. At the same time, we're witnessing an interesting alternation of generations, which is so enriching. We're always happy to give a chance to young and talented artists, in whom we believe and in whom we see potential. They can develop in the studio and realize their ideas. They know very well that if they work hard, they can become stars, as many a tattoo artist before them.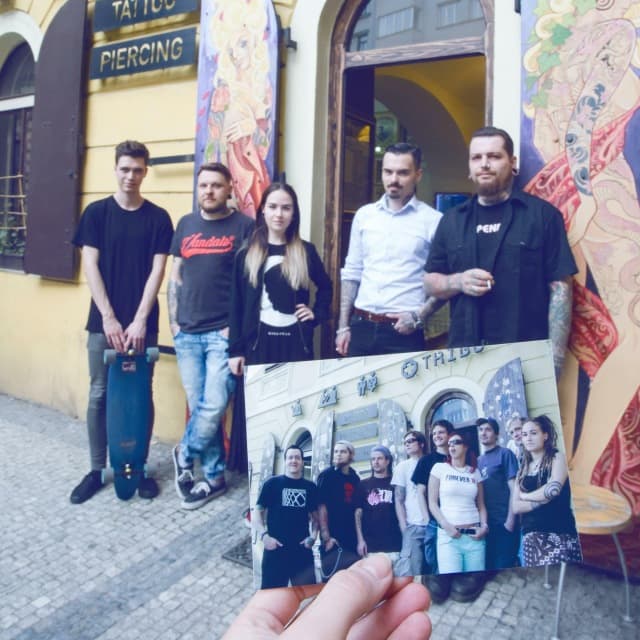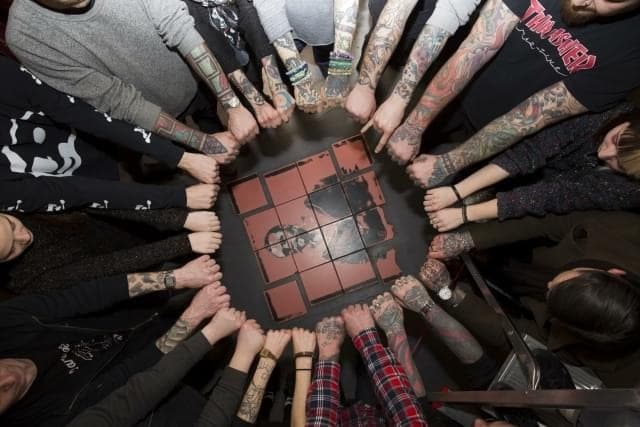 Tattoo artists who began their career in Tribo, worked there or became famous, include:
Adam Kremer
Bára
Colin Mcclain
Dja Dja
Don Miguel
Jirka Hatala
Lukáš Poláček
Lucie Lišková
Michel
Miki Aslan
Musa
Ondrash
Pablo
Peter Bobek
Pornstar
Routa
Stanley
Suuva
Szabi
Tarlito
Zhivko
Guest artists, who appeared in Tribo and some of whom return on a regular basis:
Annie Alonzi
Bekus
Bibiana
Boff Konkerz
Boucherie Moderne
Captain Howdy
Dot by Dot
Ellie Hamond
Fabio Moro
Fishero
George Bardadim
Hanadi
Ivana
Ivo Výboch
Jacob Pedersen
Jef
Jef Monkey King
Joey Rumore
Kostek
Lea Nahon
Lionel Out Of Step
Marie Kraus
Magdalena Sky
Martin Žinčík
Nakota Garza
Peter Lamoš
Piet Du Congo
Ron Garza
Rostislav Suder
Samuel Mudohori
Sara Rosenbaum
Scott Ellis
Spider
Steven Burlton
Štóty
Viktor
Yutaro Sakai