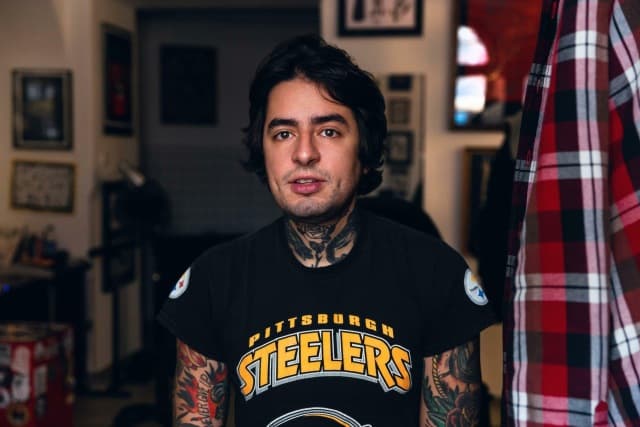 "I do tattoos that represent me. Tattoos that looks good on skin and never become just fashion"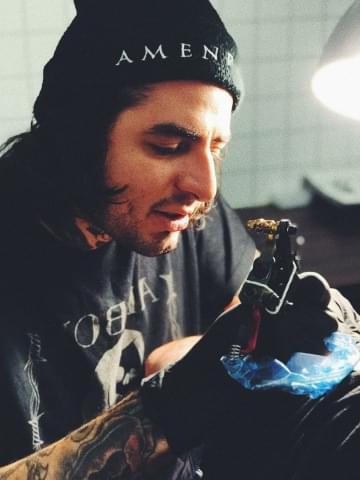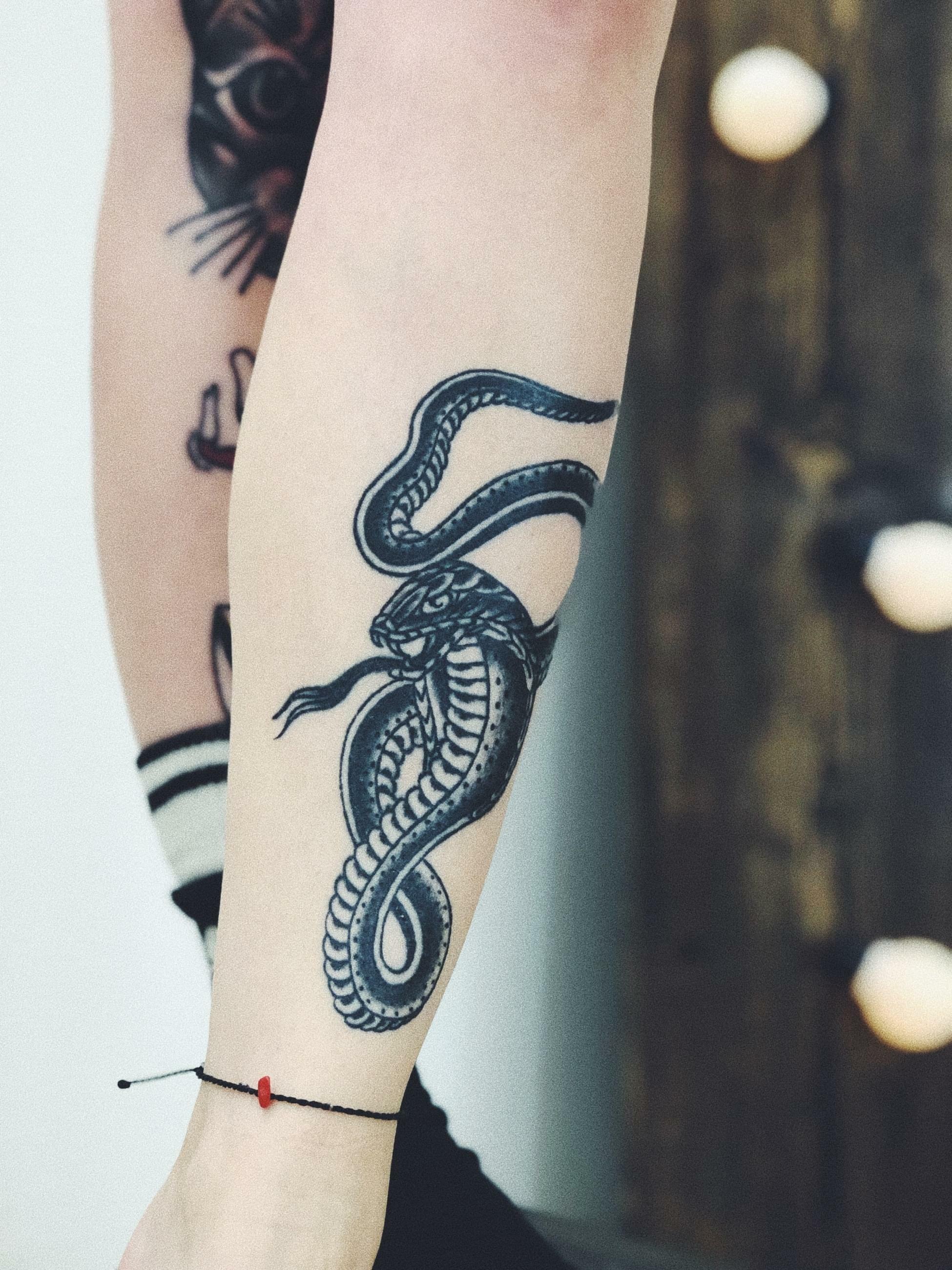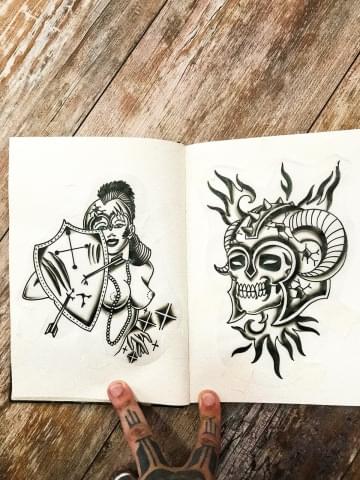 I love that kind of estetic from oldschool tattoos. As Bon Scott from ACDC use to have. I collect knives, love snakes and skulls… for me, tattoos like these looks amazing on the skin and at the same time still remains something like punk biker tattoos.
Music influenced me right from the very begining. I decided to become a tattooer and drummer firsttime I saw KISS on TV. I remember I saw the drummer, Peter Criss and his tattoos and I knew it! It's crazy 'cus I was like 14 or 15 and I already knew what I wanna do. Later I listened to bands like Aerosmith, Kiss, ACDC, Iron Maiden and I was more and more into punk. Bands like The Damned, Stooges, Buzzcocks, Clash, Ramones and I studied their album covers and tthe whole punk visual stuff. I realized, all the album covers could be cool tattoos and obviously most of them were tattooed so this just gave me the confirmation - I need to become tattooer and drummer in future!
I started to work in studio and tattooed mainly my friends from the begining. I remember first tattoo I did was rose, can't believe it's more than 8 years already.
Is important to have an identitiy as a tattooer, do your own stuff, something characteristic like your own style. I know many tattooers but just few you can recognise. Thats what I try to do with my works, to give it something special only I can.
So this is my fifth guestspot in Tribo I guess. Too bad there's never enough time to go see some show, but what I like here is you guys have beer cheaper than water, and also I never had any problem with cops or customers here.
I'm from Brazil bud now I live in Italy. Music scene in Brazil is pretty cool. You can see new bands growing all the time, lot of cool places to play. When u go to a show you can see lot of different bands and also genres. I guess I 'll always miss it.
Bro, listen to some of these bands and stop by for a tatto of the one you love. You probably know Slayer, Motorhead, Death in June, Killing Joke, Sonic youth or Meat Puppets.. Check out some of our Brazilian bands like Fellini, Hurtmold, Cankro, Ira!,365, Voluntários da Pátria nebo Patife band.